Welcome to the Next Generation of Real Estate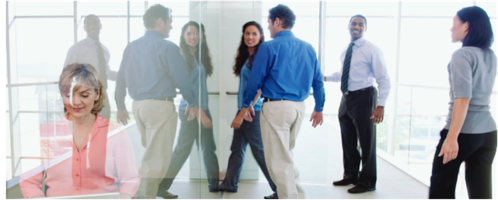 Home Buyers Marketing II, Inc. (HBM II), a national real estate company, is the fastest growing on-line Real Estate Company in the Nation.

The online property revolution has only just begun. Technology is having a transformational effect on every stage of the real estate transaction, from listing to financing and even post-closing. As the rules and consumer expectations evolve, agents and brokers must keep pace. Can your current company provide these cutting edge advantages?

• Your personal Mobil Web App branding only you to your personal clients
• Lead Generation via Web Portals that see 2.5 million visitors per month
• Referral opportunities via a national Internet platform used by over 3 million buyers
• Proven online client tracking and lead conversion system
• Success training and personal support
• 24 hour access to multiple MLS personalized search functions tailored to you and your personal clients
• Social Media tools for you and your clients that help build your business and keep your business growing
• Access to a large network of mortgage lenders, including a newly formed relationship with one of the nation's largest lenders.

HBM II provides a learning based environment and addresses every aspect of the knowledge you need to build a lucrative career in real estate. If you are an established real estate professional, you are going to love the difference HBM II offers.

The Better Quest Team of Home Buyers Marketing II, Inc. is gearing up to build a quality team of business professionals who are ready to run towards their future

You will receive the training and mentoring you need to launch a new and successful career in a dynamic and service driven industry. A team composed of management who will support you and who want and will help you succeed. The Better Quest Team will help you with Smart marketing technology that notifies you of trends within your designated farm area and lets you know when a prospect might be ready to be a client.We will help you transition to an online environment through weekly local board meetings and monthly sales meetings.

There is a tiered competitive Commission structure in place. There are no desk fees or overhead fees. All Generated leads count toward your overall sales total and reset at the beginning of each year.

Agent Self Generated 95% $5M and above
Agent Self Generated 90% to first $5 M in sales
Agent Self Generated 85% to first $1M in sales
Agent Self Generated 80% to first $500k in sales
Broker to Agent Direct Leads 75%
Company Generated Leads 70%
NACA Generated Leads 60%

The Home Buyers Scouting Report® is more than just a tool for your clients to use, it is the new wave of Real Estate that allows you to capture, track and hold more clients by offering services before during and after the sale. Do you have what it takes to become an industry leader?



Real Estate Testimonials

Jessica P. — Rookie Real Estate Agent
As a rookie agent, in the last six months I've closed eight deals and I have seven pending right now that will be closing in the next three months. Out of all fifteen of those deals, twelve of them my loan officer has the loan on due to cross-selling and the HBM System. I attribute all of my success to having a Loan Officer partner to cross-sell and work the HBM System with and the HBM OpenIN Open House System to aggregate those buyers until they are ready to close.





Sid C. — Rookie Real Estate Agent
In our first year we did 25 transactions for 6.3 Million dollars of which 12 of those transactions came out of the Home Buyers Scouting Report®. In our second year of business, we did 57 transactions for 12.1 Million in sales of which 38 of those transactions were buyers incubated out of the Home Buyers Scouting Report®. This year we are projecting to do about 100 transactions for somewhere between the 18 – 22 million dollar range is where we expect to end. We have a team working for us now and we are really only 2 full years in the business.




Kevin C. — Real Estate Agent
Last year we did a little over 2.5 million and about 50% of that was from the buy side. Now this year, we are going to close well in excess of 15 million and our buy side business is up over 400%. The HBM System has had a dramatic effect on our business and it will on your business as well.




Katie M. and Colleen M. — Rookie Real Estate Agent Team
We were awarded Rookie of the Year last year. We closed 18 deals, and 16 of those were direct from the Home Buyers Scouting Report®. Being able to have a system to follow up with people that we meet at open houses or through our sphere of influence who typically fall through the cracks is invaluable. We followed up with them and closed the deals.





Bob S. — Real Estate Agent
I highly recommend the HBM System as a system to both maintain and grow your business. Over the first couple of years of using the HBM System, I can attribute growth in my business. I would say roughly at least a closing a month came from the HBM system just in preserving those leads that would previously slip through the cracks, maybe the buyers who wanted to buy a home but weren't necessarily ready this week or next week or in the next four weeks. I used the system to keep track of those people so when they become ready in the next 3, 6 or 9 months, or whatever it takes so that we do not loose those leads has definitely benefited me and I saw my business grow the first couple of years I used the system. This year even though the market has been down a little bit in this area, I have managed to maintain the same level of income that I produced over the past couple of years and I give a lot of credit to the HBM system for that just in making my business more efficient.





Jane C. — Top Producing Real Estate Agent
As a real estate agent, every agent that is a top producer is very competitive. I am always looking for an edge to be a little bit better and to be what people expect you to be, not only in service but in technology. So, I am always looking for that edge and I found it in HBM. In my 22 years of my real estate career, I started out with a couple of notebooks and tried to tab those and that was so frustrating. Then I went to the top producer program and was able to capture more of my leads, but still as a one person REALTOR®, I just didn't have the opportunity to take care of those leads and contact them and I would lose probably half of the contacts I had received. With HBM it is so simple because it is an internet based program, you have your green dot calls, you have your hot buyers and you can contact them that way. HBM just makes the business so much easier and it has helped us to close so many more deals.






Bernie C. — Real Estate Agent
Currently I am working with 158 buyers on the Home Buyers Scouting Report® and this year we'll have sold about 30 million dollars in real estate and approximately 140 homes. Compared to last year, which we just got stared with the Home Buyers Scouting Report last year, we did roughly 115 homes and about 20 million. So, the Home Buyers Scouting Report has certainly helped our production.





Linda L. — Real Estate Agent
This year the Home Buyers Scouting Report® should bring me about 2 ½ million more in sales and 50K more dollars in income that I didn't have before.





John M. — Real Estate Agent
Since I have been on the program, I've done over 20 listings off this program that I was not able to do before.




Bob A. — Real Estate Agent
The Home Buyers Scouting Report® does help me eliminate the competition in that the clients that get signed up for the Home Buyers Scouting Report tend to have more loyalty to me when we do the follow-up green dot calls. They're more likely to call myself as the agent to write a contract if they see a house, or an open house on a Sunday. They're also more likely to use my loan officer partner


Broker opportunities also available.

Home Buyers Marketing II, Inc. is a licensed real estate brokerage services company in all states where it offers real estate services, including the Home Buyers Scouting Report® (HBSR®). The HBSR® is a free online home finding service provided directly to prospective homebuyers by Home Buyers Marketing II, Inc., and its real estate brokers as part of their ordinary real estate brokerage services. © Copyright 2011, Home Buyers Marketing II, Inc. Patent Pending. All Rights Reserved.